Rules of Survival DArea 2.5 | FULL + LITE | Loader | Remote Kill
DArea 2.5 | FULL + LITE | Loader | Remote Kill
---
Status :
Undetected
/ This is a public cheat , just like any other public cheat released here this cheat
Using "Tele Kill" feature too much will lead to manual bans.
Features
[ESP]
Players
Player Distance
Airdrops
Airdrop Distance
Vehicles
Vehicle Distance
Health [WIP]
Name [WIP]
[MISC]
Super Jump
Fast Drop
Tele Kill
Noclip
Teleport
Save-Load Position
[LITE VERSION]
Chams
ESP Players
Player Distance
ESP Vehicles
Vehicle Distance
ESP Airdrops
Airdrop Distance
[Controls]
[F1-F2] Save-Load Position ( WIP )
[F4-F5] Teleport UP/DOWN
[F3] New Target ( Tele Kill )
[INSERT] Hide/Show Menu
[END] Panic Key
Tele Kill
Do
NOT
activate tele kill when you are not in game
When activated , you will teleport to target (0-900m)
Press "F3" to change target player.
Sometimes you cant damage players from far distances ( range of your weapon ) use sniper rifles for best experience
2.0 Tele Kill
2.0 Menu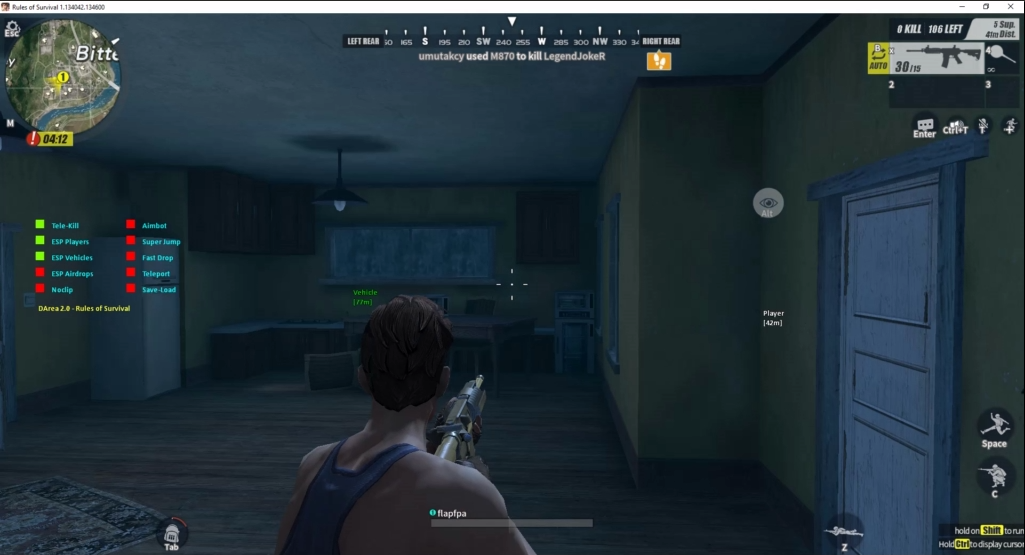 Kill Record ( 1.0 version )
LITE VERSION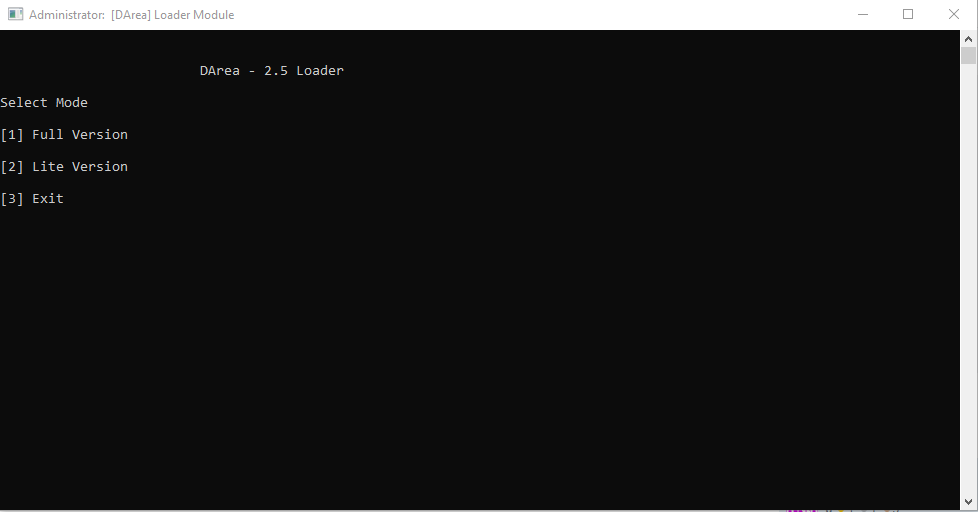 2.5 Update :
– Updated for latest game update.
– Fixed problems with some functions.
– Lite Version Added ! ( Only includes visual features)
– Chams.
– Loader Updated
– Panic Key ( END )
2.0 Update :
– Interactive D3D Menu
– Tele Kill 2.0
– ESP 2.0 ( Better names , colors , everything !.)
– Chams removed
– Fixed Fast Drop
– Added notification for "Aero"
– Fixed Overlay
– Bone Aimbot ( %50 done ) // not included in this update
How to use ?
Open "Rules of Survival"
Make it fullscreen.
Use "Launcher25.exe" to load cheat
DoneNote : Use "ESC" menu for clicking menu items ( it will be fixed in next update )
Note : Press "F3" for changing tele kill target ( i will add health , distance check soon ) !
Note : Do not activate Tele Kill without esp players feature , press change target key after activating esp.
Download 2.5 [FULL+LITE] ( new version ) : WAITING
CLICK HERE
Download 2.0 : WAITING
CLICK HERE
Download 1.0 ( not recommended ) :
CLICK HERE
---